Get the most out of your Oculus Quest 2 by playing the top-rated games that are available to buy right now.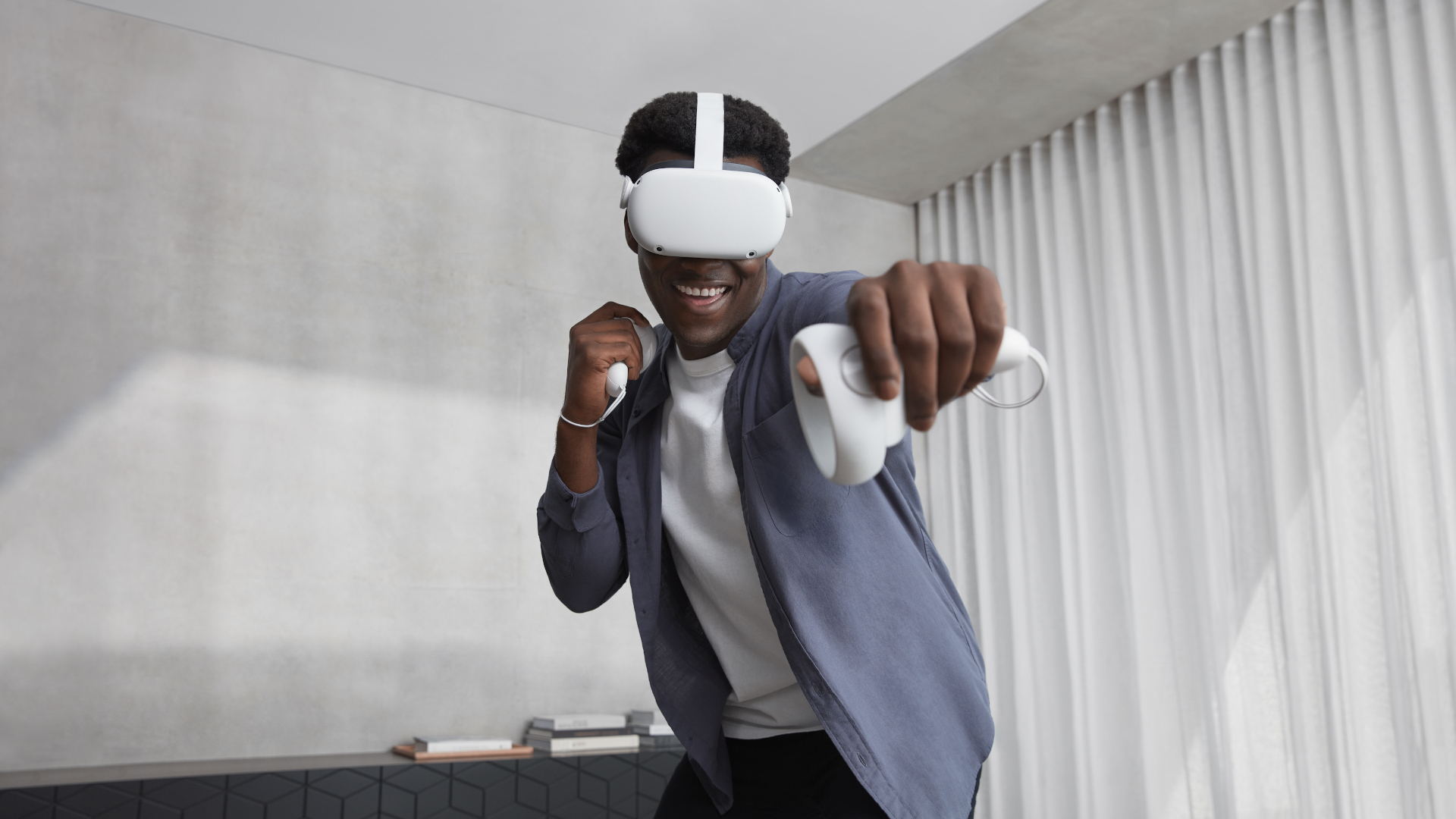 There are tons of games available for Facebook's newly released headset, the Oculus Quest 2. A quick Google search will show you that the Quest game library now contains close to 300 (!!) games and apps. That's a lot of selection to choose from, even if you're big into gaming like we are. 
To take out some of the guesswork and make sure you get your hands on the best of the best that VR has to offer, we narrowed down the list to the Top 5 Games for the Oculus Quest 2. These games boast as being the most immersive in VR, and are pushing the boundaries of the VR gaming experience. Fortunately, with the number of games available for the Oculus Quest 2, it doesn't matter where you fall in terms of your level of skill, there will be something for you no matter what.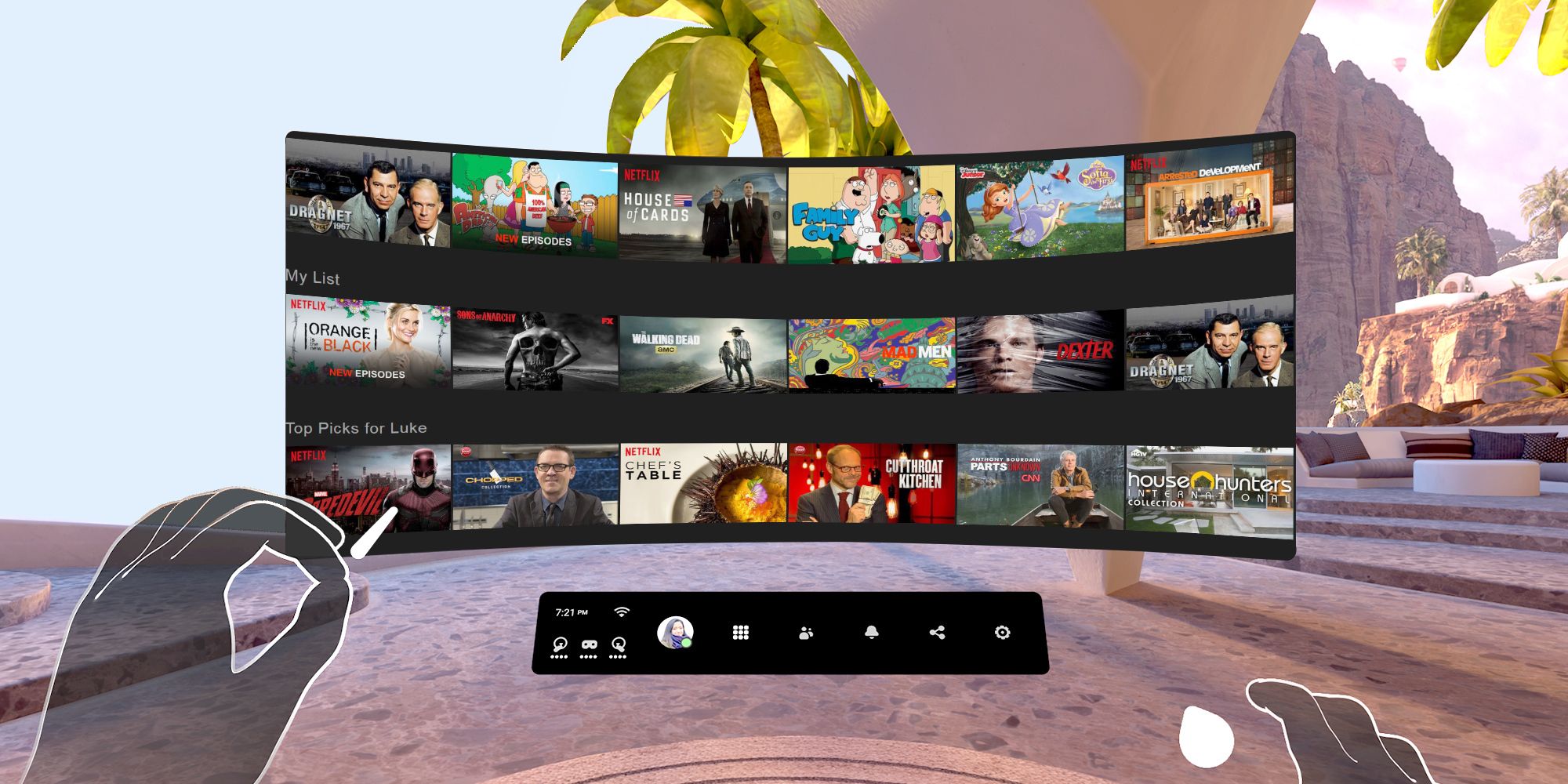 Whether it's for VR or some other gaming system, what you consider to be the 'best' game mostly boils down to personal preference. If you're not big into shooting games, for example, you may not love Population: ONE; which is a shooting game and combat-heavy. Or, if you're not a fan of expansive, open world games, then The Walking Dead: Saints & Sinners, might also not be for you (despite being regarded as one of the best games available in VR right now.)
We've tested the games on the Oculus Quest 2 ourselves and came up a list of our favourites. 
Top 5 Games for the Oculus Quest 2.
Beat Saber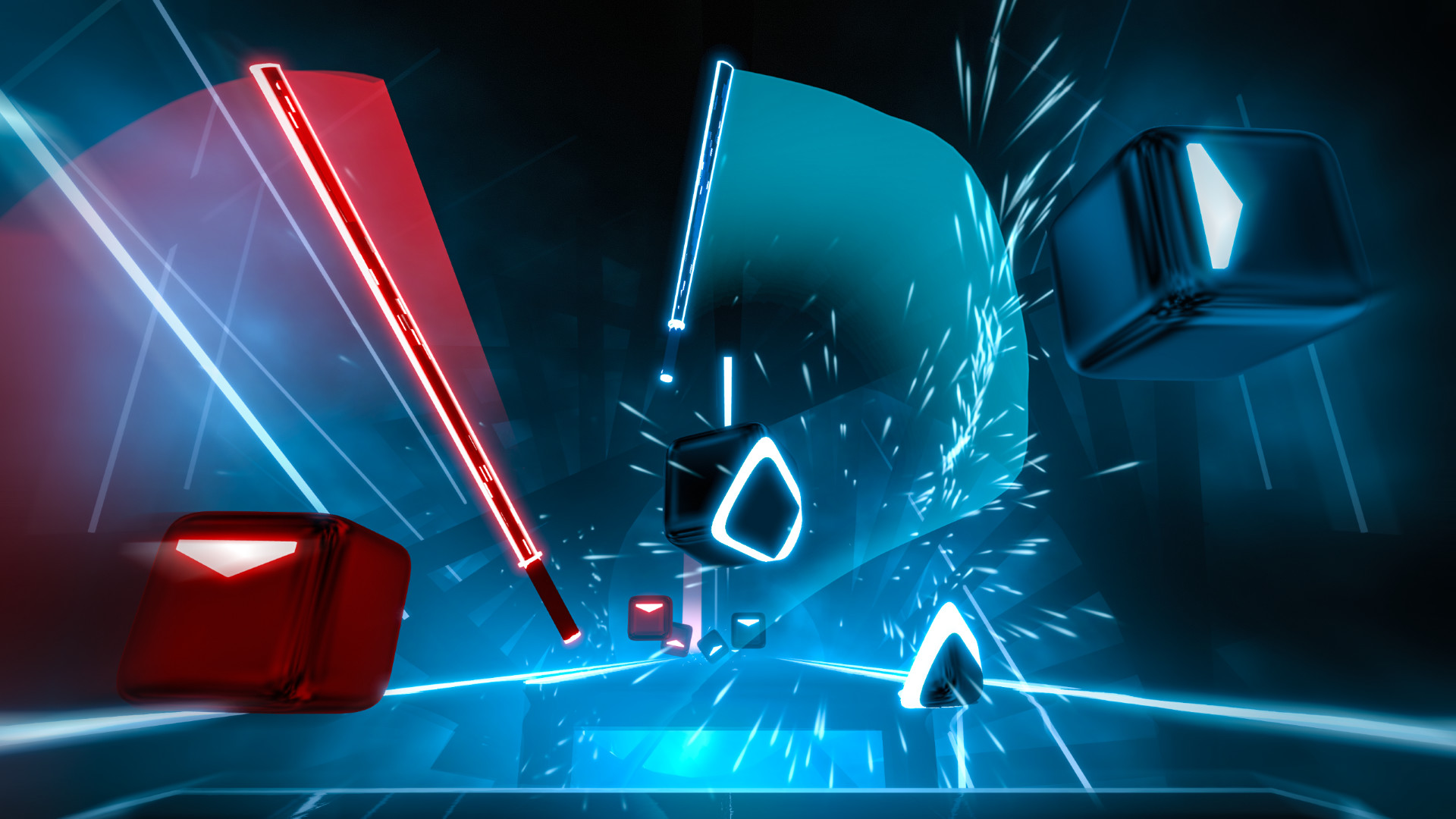 If you look on the Oculus website, they describe the game as a "unique VR rhythm game…where your goal is to slash the beats as they are coming at you." Here's a link to the site:
https://www.oculus.com/experiences/quest/2448060205267927/
 Sounds simple enough, right? Wrong. This game actually requires skill and is super fun to play. It's a great game if you want to get competitive with friends, and it's also a bit of a throwback to other rhythm-based games like Guitar Hero and even Dance, Dance Revolution (for those of you that are old enough to remember this game.)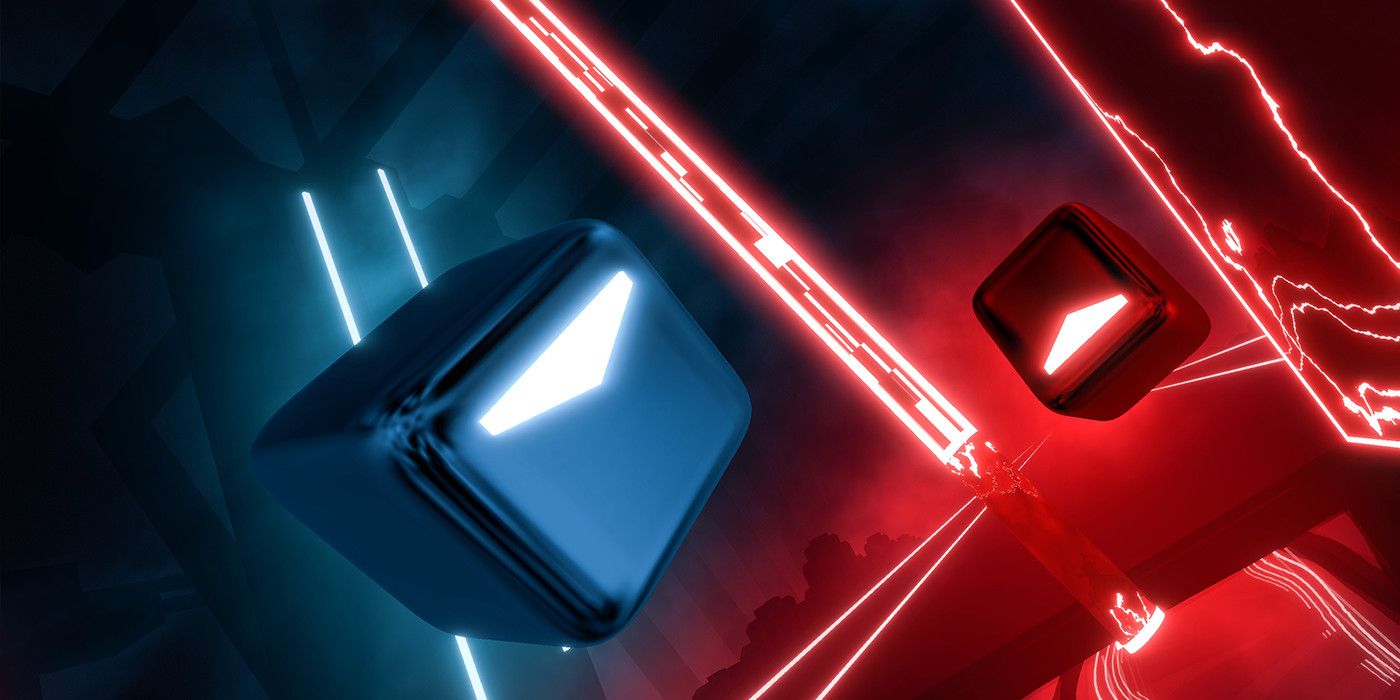 It's one of those games that are instantly gratifying, and maybe even a little addicting. It's easy to pick up but tough to put down; especially if you are trying to beat your own best personal record. Anyway, if you haven't yet checked out Beat Saber, we definitely recommend that you do. It's a great game and one of the best on the Oculus Quest 2. 
Resident Evil 4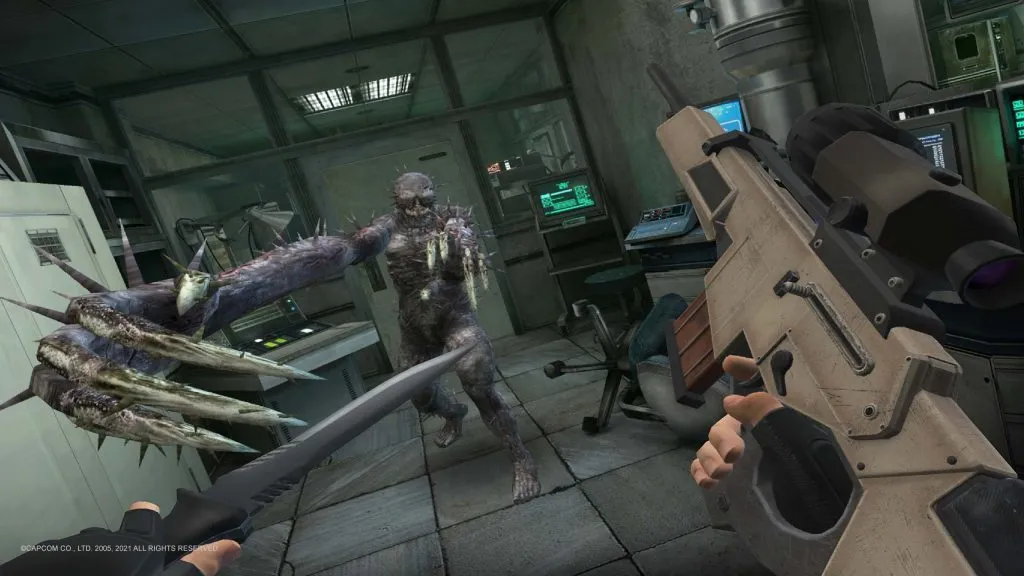 It's taken 8 years for the developers of the game to release their remastered version, and their dedication to their craft shows. The game was not originally intended for VR, so it's pretty cool how well the game has been able to adapt to the virtual reality experience. Fans of the VR iteration have said that getting to experience it in VR made it feel like they were playing the game for the first time.
In her blog post on IGN (Imagine Games Network), Taylor Lyles said that "while the original version was my gateway into the Resident Evil series nearly 16 years ago, the moment I booted up this remake on my Oculus Quest 2, I knew Armature Studios had created something special." She continues to write that "of course, the story campaign is what we're all here for, and it flourishes in VR." Here's a link to the full post if you want to keep reading:
https://www.ign.com/articles/resident-evil-4-vr-review
The reviews really do speak for themselves. There is little debate that the recent iteration of the VR Resident Evil 4 game is one of the top games to play on the Oculus Quest 2. 
Population: ONE
Accredited as the #1 multiplayer VR game of 2021, and one of the "best VR games for the Oculus Quest 2" (according to the Oculus website.) This game lets you fly, climb, and build, it's a first-person shooter game and only available in VR. It's been called one of the most innovative games on VR to date. The game setup should be familiar to most gamers: you're dropped onto the map with your two other team members, and the goal is for your team to be the last one standing. Despite the name, this actually isn't a single player game and doesn't include a solo-player mode. 
The Walking Dead: Saints & Sinners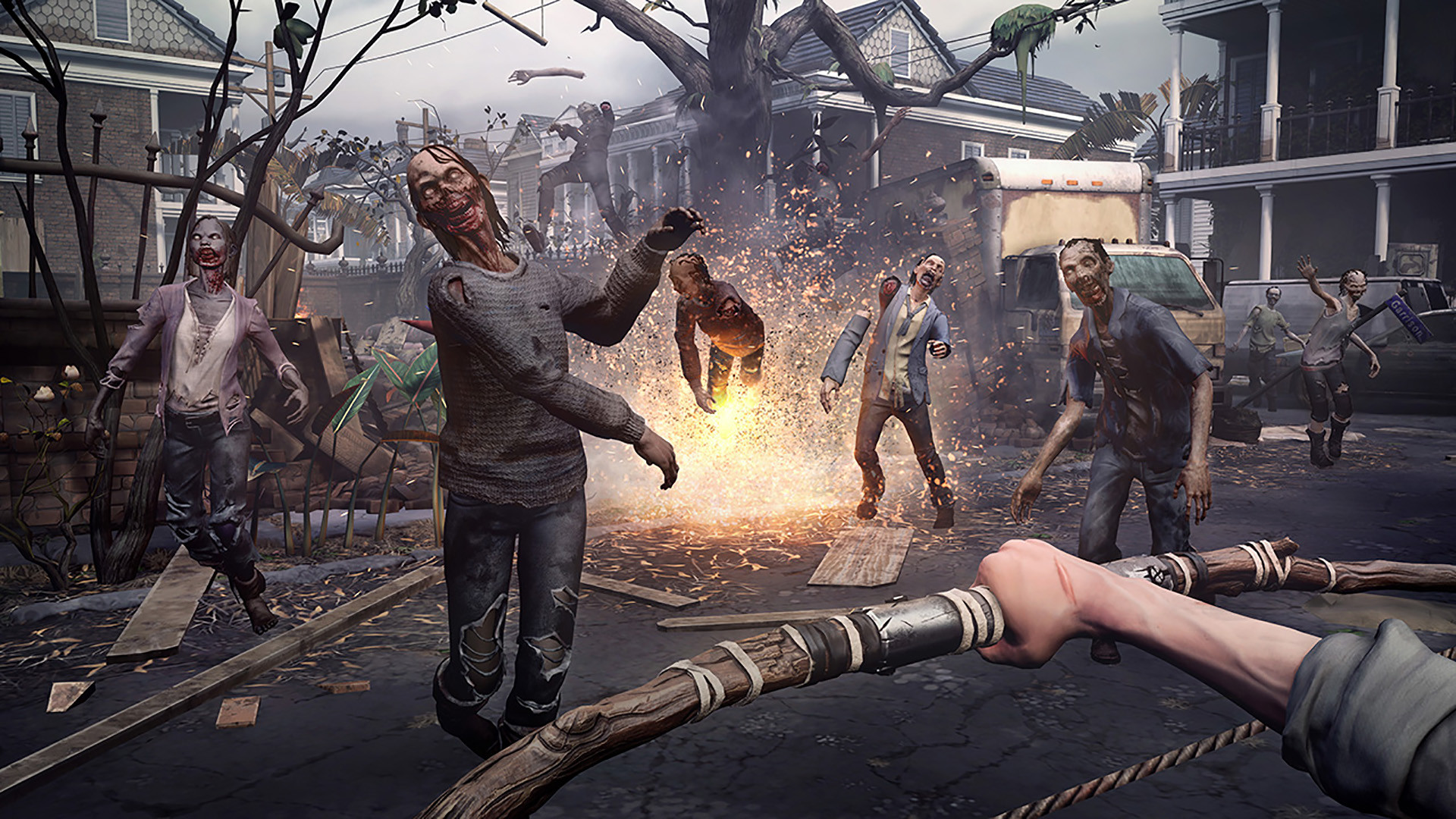 The ever-popular first-person survival game has now graced us all, and our headsets, with the VR version of this classic game. The VR version of the game has been described as delicately balancing the narrative of the game with the actual gameplay. It has retained its original creepiness, and the game begins with you being dropped into a completely dark space, having to navigate your way and familiarize yourself with your armory. The VR version does an exceptional job of adapting the game to optimize the virtual experience. That said, the game may even be harder in VR and require more skill.  
Superhot VR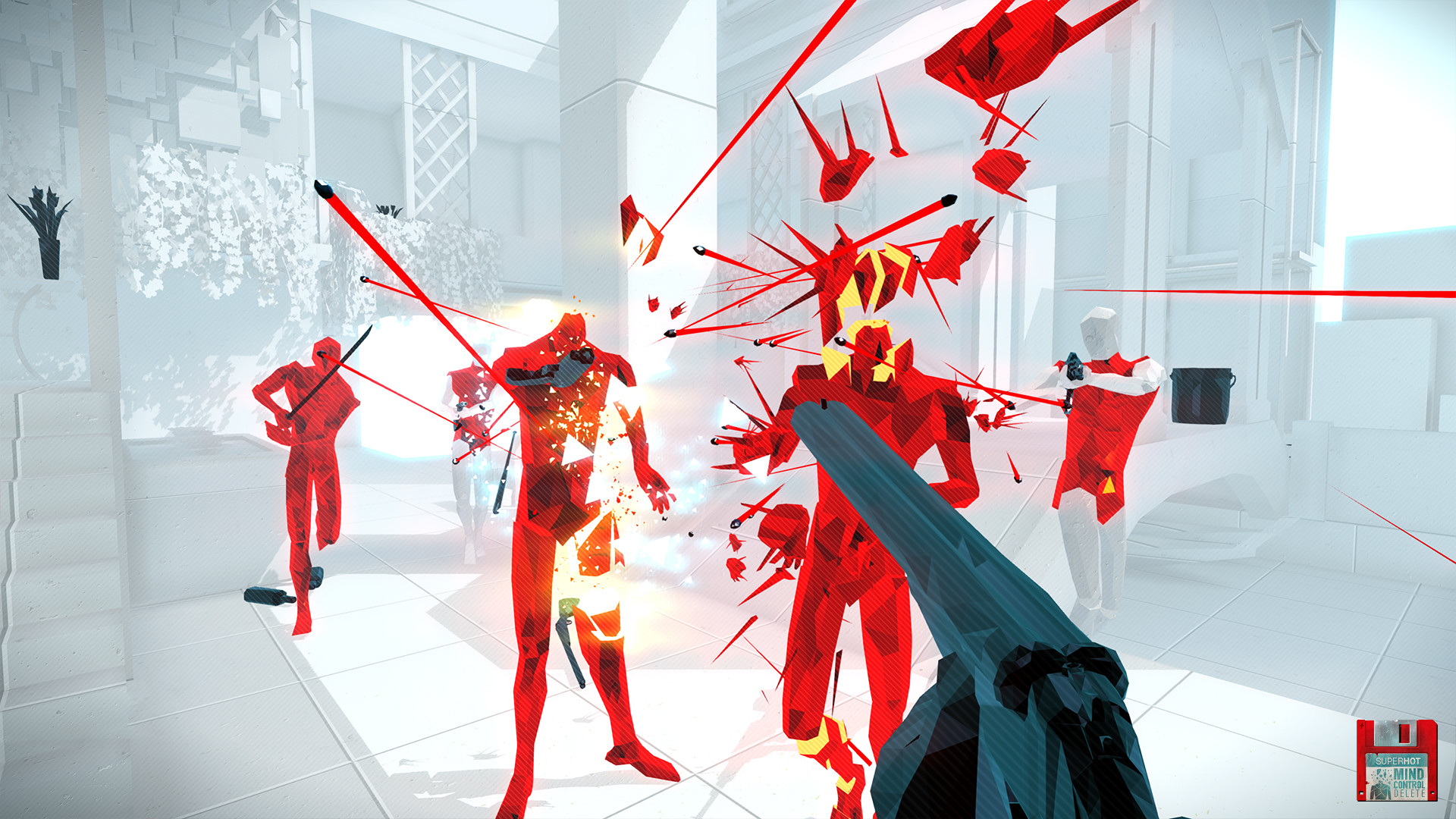 It's been called the most annoying game to enjoy on VR, and we promise that you have to try it out for yourself. Superhot somehow masters the classic bullet time gaming (which is no small feat when you think about all the games that have made the same attempt). The rendition that Superhot offers is new and exciting because 1. The clock doesn't start until you start to move and 2. From there the time speeds up and everything starts to move faster. The game becomes increasingly difficult, especially since it's in VR. It's a thrilling game to play, even though it might make you want to throw your headset at the wall from time to time. Who would've thought that fighting glass men in VR would prove to be such a challenge? Either way, we're glad it is, because it makes for an awesome game and one that tops our list of the 5 best games on the Oculus Quest 2.