Simple Feet
Horizontal PS4 Stand
Glistco's Simple Feet are specifically designed for PS4. They are precision made to hug the corners of your console and lift it off the ground. Ideal for tight spaces like shelving units and rough surfaces.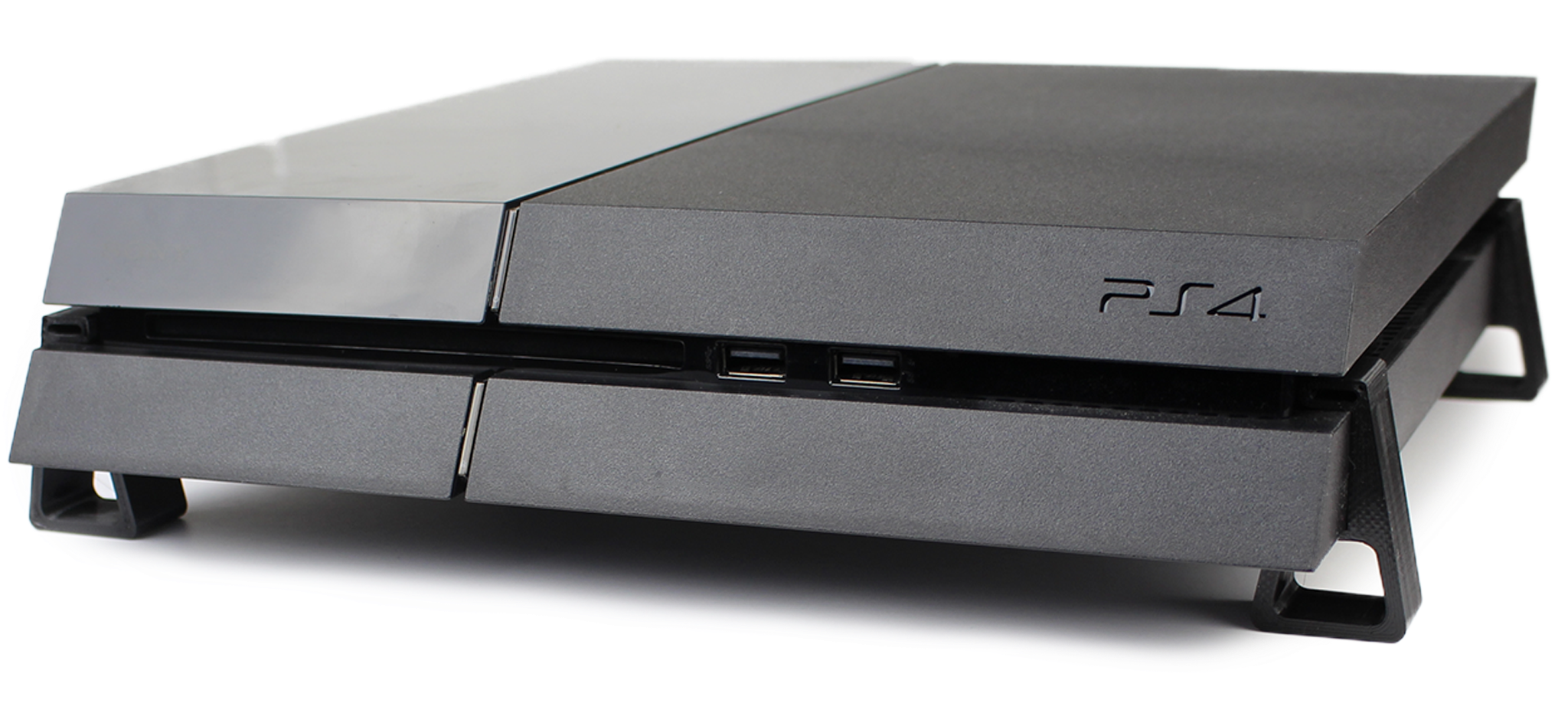 Place the rubber pads on the bottom of the feet to prevent your console from sliding around! Stylish and sleek, these feet are very strong and made with functionality in mind, they belong on your console.
Enhanced 3M Rubber Adhesion
Lift your console for better airflow
Often times your console will start to sound like a jet engine! #Simplefeet will help reduce your fan speed, by improving airflow around your unit.
Your console is working hard to keep you playing! Treat it with some refreshing air!
Reduced overall heat, when console is not sitting on a surface.
We are bringing multiple colors and designs to the simple feet!
We process your order within one day of purchase. Relying on the world's most capable courier's for fast delivery worldwide!
Pay with Paypal, Apple Pay, or any major Credit Card company. We do not store your Payment information.
Swift hassle free returns. Return your purchase for a full refund within 30 Days.